South by Southwest (SXSW), an annual and highly anticipated conference and festival in Austin, Texas, conjured thoughts of the hundreds of panelists, especially women, who are likely working to refine their remarks, fill their conference schedules with entertaining events, and pack their bags in preparation. So, just what is appropriate attire for you Ms. Panelist or Keynote Address Speaker?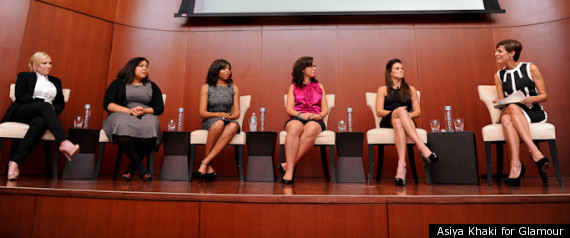 Lend your professional expertise to a panel or deliver the keynote address without sweating over your appearance by considering these three things before your next speaking engagement:
1. Conference Dress Code- Is it business formal, business casual, casual sport, casual? Check the invitation or program.
2. Venue- Always assume you will be in an air-conditioned environment, unless outdoors.

3. Industry Dress Code/Your Audience- Adhere to the standard dress of your industry and always keep in mind who will be in the audience listening to and observing you. This is a subtle point. For instance, if your conference will be held at a golf resort and the event calls for casual sport dress, then save your bold golf outfits (no shorts too shorts, tops too tight or revealing) for your local course at home. Remember, you are among your colleagues and you want to be remembered for your ideas, not your eccentric outfit. That by no means, means drab attire but your ensemble should support you not speak over you.
No matter the environment, my personal preference and professional advice is to wear a dress or skirt and keep a jacket or sweater at my disposal.
Business Professional Dress Code at a Conference Center or Private Club (i.e., The Harvard Club)
Business Casual Dress Code at SXSW
Casual Sport Dress Code at a Resort Destination (i.e., Scottsdale Resort & Conference Center)
Be sure to keep a linen blazer on hand like this
linen twill blazer by Chloe
or
Acne's Cindy blazer
. Here's some
advice on how to select the best blazer for you
. Never wear spaghetti straps or strapless tops unless you will cover your shoulders with a jacket AT ALL TIMES.
SHOP the LOOK:
Gucci dress
(
pant alternative
),
Kenzo animal print flat
,
Miu Miu patent bicolor ballet flat
,
Brian Atwood Avignon ballet flat